Smith & Burgess representing at the 2019 Hydrocarbon Processing Awards
In late September, Smith & Burgess was honored to be listed as finalists in three categories at the 2019 Hydrocarbon Processing Awards.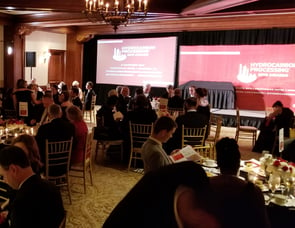 "EPC/Licensor/Consultant of the Year"
– Smith & Burgess


"Best Asset Monitoring Technology"
– Salus Evergreen Solution


"Best Refining Technology"
– Salus Evergreen Solution
Through its monthly magazine, website, and e-newsletters, Hydrocarbon Processing covers technological advances, processes and optimization developments from throughout the global Hydrocarbon Processing Industry (HPI).
The Hydrocarbon Processing Awards serves to highlight deserving organizations in 17 categories who have significantly contributed to the safety and success within the petroleum refining, gas processing, petrochemical/chemical and engineer/constructor industries throughout the world. Several members represented Smith & Burgess at the awards ceremony held in early November at The Houstonian.
The level of competition was elite, and unfortunately, our team did not come home with an award. However, we remained thrilled to have been associated with the short list of impressive of organizations and confident that Smith & Burgess continues to make a significant impact within the oil, gas, and petrochemical industries.