About the Author
Stuart Maxwell holds an MA in Management from the University of Aberdeen and has over 16 years of business development, consulting and program management experience in the oil, gas and petrochemical industries working with many IOCs, large independent operators and EPCs across the globe. Stuart, as a non-engineer, isn't going to execute any Flare QRA projects anytime soon but uses his expertise and focus on our clients' problems to make sure our teams, capabilities, and tools can help clients succeed.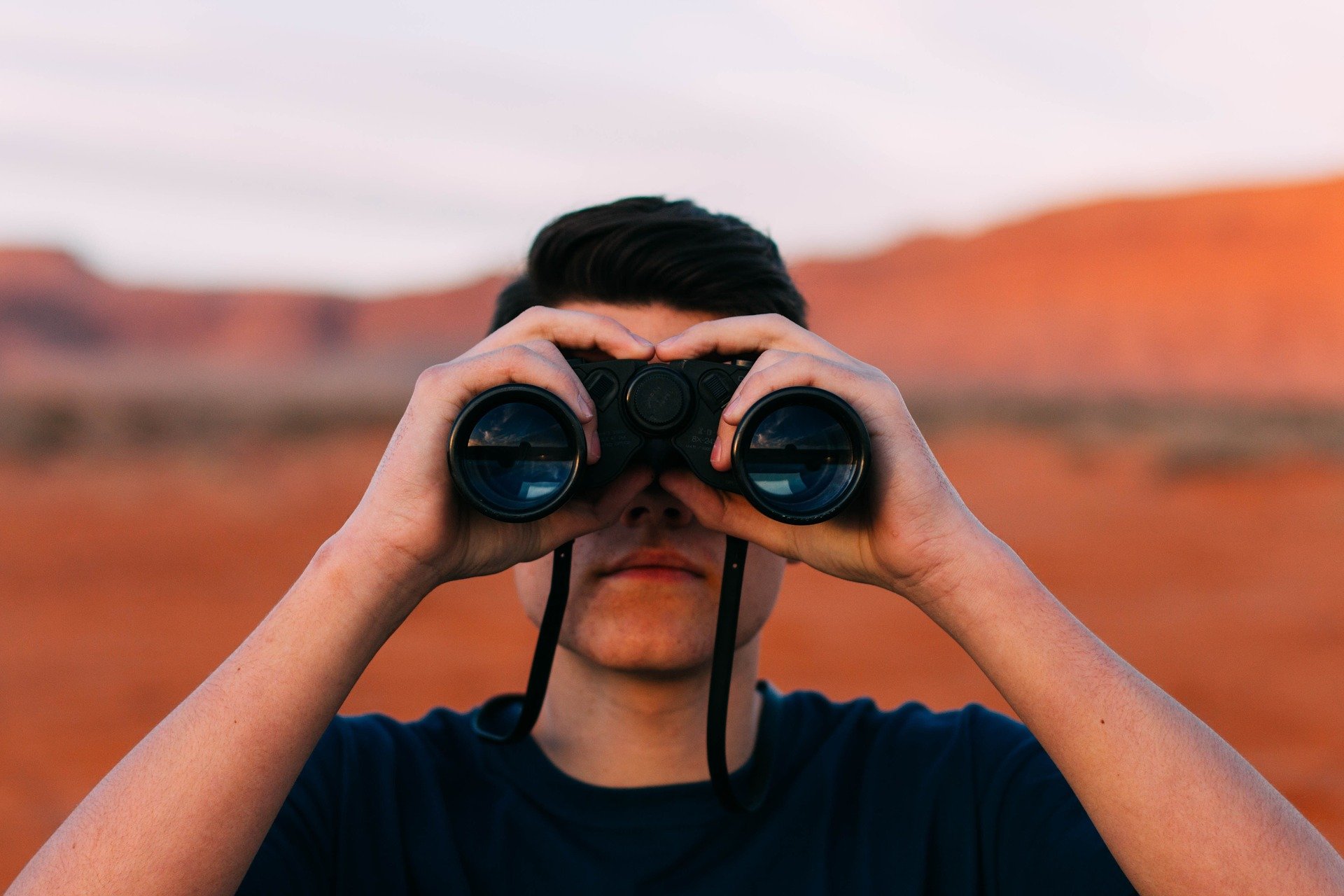 ---
Although 2020 has been an intense and volatile year, we move into 2021 with cautious optimism. The consensus between economics analysts indicates that the global economy will continue to heal through 2021 and beyond. Oil prices are starting to move in an upward direction (Brent at $55 and WTI over $50 a barrel early January 2021) with the news of promising vaccine results and global vaccine roll-out, however, oil demand is predicted to remain "low" throughout the year.
As more and more operating companies consolidate operations, assets, and utilize their limited resources effectively, we can see the trend of refineries with integrated petrochemicals complexes are in for the long run. At the same time, a few others are trying to convert their existing facilities into renewable fuels or terminals.
As we make our way in this new year, below are some of our key observations and considerations.
Renewable Fuels, Hydrogen and Chemical Recycling
There is a significant domestic drive towards renewable fuel conversions, partly driven by incentive programs in place. Some of the reported margins on renewable fuels are currently anywhere between $1.50 to $3.00 a gallon and hence there is a major race to convert feasible facilities to capture this margin. As things stand, numerous facilities in the US are accelerating projects to get onstream in 2022 and 2023.
Partly driven by renewable fuel production, the energy transition and the future potential for mass hydrogen transportation, Hydrogen production and logistics activity is growing. In 2019, more Operators started to communicate more about their research and investment strategies for Hydrogen. Hydrogen gas produced from renewable energy (i.e. green hydrogen) is the goal for the industry but it remains clear that there is going to be a reliance on hydrogen produced from traditional energy resources (i.e. blue hydrogen) which will also require investment in more carbon capture and storage technologies.
Major capital investment in petrochemicals looks somewhat riskier due to the sheer volume of capacity coming onstream in the next few years vs a more volatile demand. As markets look for more stability, chemical recycling concepts and technologies are beginning to attract more interest and investment. Recycled and renewable feedstock-based polymers are of primary interest for pilot plant construction and merger and acquisition activity. The chemical recycling movement is still in its relative infancy, but the concept and technologies present opportunity to lower feedstock costs, reliance on traditional energy resources and contribute to sustainability targets.
Smith & Burgess has already invested in our own related research and development in this area; a series of experiments and findings have arisen from the study of biodiesel relief properties and behavior during external fire scenarios. In addition, our team has executed and supported numerous Renewable Fuels Relief & Flare studies for existing facilities and some of the incoming conversion projects in the USA.
Digital Transformation
The petrochemical industry and technology trends have historically been like ships in the night. Given the complexity and inherent risks involved with running a petrochemical facility, it's no surprise that the industry doesn't always manage to adopt new technology and innovation in a timely manner. The events of 2020 have forced the industry's hand into adopting technology quicker to tackle key challenges. In process safety, we are already seeing more connectivity, more cloud-based software that integrates easily, more investment in data integrity, use of digital twins, use intrinsically safe wearable cameras and computers, operational risk management tools, drone inspections, and 3D imaging advances. In addition, operating companies are now truly starting to harness the opportunities that come from allowing artificial intelligence to process the massive amount of data that a facility produces each day to inform and automate decision making.
As a result of this transformation, during the 5-10 years, we expect to see huge strides forward in process safety performance. With more technology and real time information to hand, more of the traditional day to day duties of a process safety engineer may be handled by the unit/facility process engineers. Dedicated process safety functions will likely dive deeper into design, QC/QA and consequence/investigation tasks. With the advancement of more real time information, awareness of leading and lagging process safety indicator integrity will be incorporated in daily operations at all levels.
As some of you may know, Salus is our proprietary relief system sizing and evergreening software which is used by refining and petrochemical clients across the globe. During the past 3 years, Salus & Data Insights adoption has increased by nearly 1000% with numerous large operators evaluating, selecting and mandating Salus as the singular approach to relief systems calculations and reporting. During 2020, our Salus clients have enjoyed fully functional ability to work remotely and maintain progress on Relief Systems revalidations and updates from anywhere. The pandemic has also helped us work together with several new clients who were unable to run their relief systems program effectively
2021 is going to be an exciting year for our Salus clients as we begin the rollout and implementation of Salus 3.0. Throughout 2020, we have been accelerating development of Salus 3.0 and look forward to releasing a huge list of new features, functions and workflows which were developed and tested with our clients using real relief systems, compositions and flare networks.
Increase in Number of Process Safety Incidents
Whether it's related to the pandemic or otherwise, there were a number of high-profile process safety incidents across the globe in 2020. Unfortunately, when there are sustained industry downturns, there is always a heightened risk that impacts of the downturn can cascade together to initiate process safety incidents. Deferred equipment maintenance, equipment or process failures, loss of operational resource or subject matter experts, reliance on legacy technologies or legacy data, less experienced, new staff and contractors are all fairly common things during a downturn.
Some of the higher profile incidents in 2020 were related to combustible dust. As of September 2020, NFPA 652, 654 et al require chemical and pharmaceutical facilities to complete a dust hazard analysis. This is an area we were very active in last year (see webinar here) and we are looking forward to supporting more of these studies and helping to educate clients on the requirements and considerations along the way.
It goes without saying that we all hope that 2021 does not replicate the process safety events of 2021, but it is on all of us to ensure that we remain in control of barriers and keep the tiger in the cage.
Summary
From a process safety perspective, our clients are going through a lot of changes and they, and their supply chain, are working hard to adapt to what is going to be the 'new normal". As we see a slow, slightly positive outlook moving forward, we experienced more demand and an increase in activities during the final months of 2020 and early 2021.
We understand the world is settling into flat growth and we have adapted to changing demands and times, configuring our organization to help and support the industry by helping make facilities a safe place to work. Our multiple offices in the United States, our offices in Asia-Pacific region and in the Middle East will be able to better support our clients and their process safety needs.
As a process engineer or process safety engineer, it is more important than ever to be aware of your risks, how barriers are performing and staying on top your required tasks. If bandwidth, expertise or any other reasons noted above are challenges for you, please don't hesitate to contact us to discuss your issues and observations; we are always happy to listen and share our opinion, ideas and recommendations. To us, process safety incidents not only cause harm to people, facilities, and the companies involved… they also have a huge impact on the entire industry.