The Opportunity:
A major US refinery used a competing engineering contractor to perform a flare and relief systems analysis. Upon completion of the project, the refinery was left with a list of facility upgrades that management deemed excessive. Smith & Burgess was hired to review the relief and flare systems documentation and provide engineering solutions that met corporate and industry requirements.
Our Solution:
The Smith & Burgess engineering team revalidated the relief systems concerns identified by the competing engineering contractor for several units within the refinery. Our team dug into the analysis and reworked many of the problems from scratch with the goal of focusing capital expenditure only on areas that were truly outside of the engineering specifications. The team eliminated many proposed safety systems upgrades by using better information from the site or equipment manufacturers.
The Results:
Smith & Burgess engineering team identified a scope reduction that resulted in a 25x return on investment - a savings of $1.5 million dollars. This reduction in capital spending associated with the Smith & Burgess review was primarily based on eliminating unrealistic engineering assumptions.
The following table summarizes the changes in work scope after reviewing 29 systems in a Crude/Vacuum Unit. (The red numbers represent the eliminated, unnecessary modifications.)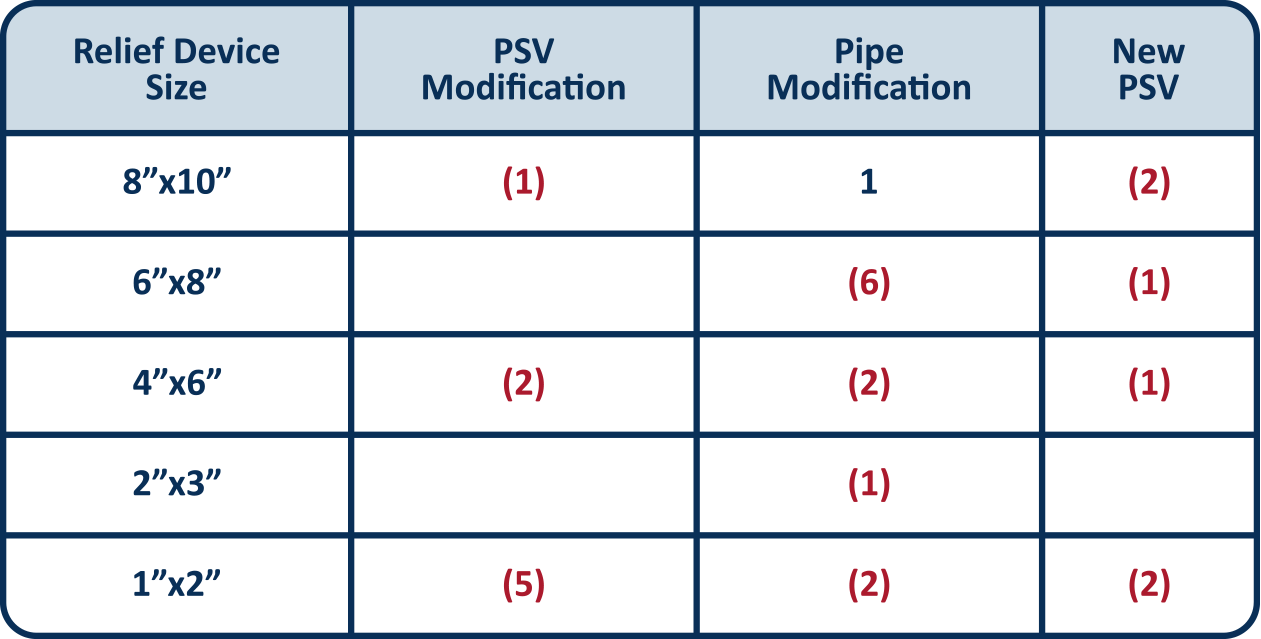 Facility Type:

Gas Plant


Services Provided:

PSV Documentation / Engineering Review


Money Saved:

Over $1.5 Million Dollars
Download this Case Study Here:
Third Party Relief Valve Mitigation Review